Please note: All scheduled Election Judge Training Sessions will be held in the Community Outreach Building in the 5 Seasons Room, located at 2500 N. Annie Glidden Rd, DeKalb, at our Health Facility Campus.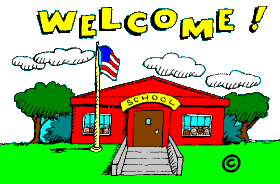 Prior to every Election, training classes are scheduled for that election cycle.  There are sessions scheduled for Election Day Judges, Election Day Registration VoteSafe Judges, Early/Grace Voting Judges, High School Students and make-up classes.  All newly appointed Judges are required to take a training class before being scheduled at a Precinct/Polling Place on Election Day.  Early/Grace Judges are required to attend a training session, prior to each Early Voting cycle, before being scheduled to work.
The two-year training course, mandated by the State of Illinois for all Election Judges is scheduled for this fall. Below you will find all of the scheduled training dates. Notification and sign up material will be sent out at the end of July, early August.
Early/Grace Judge Training
Thursday, August 23rd @ 6pm
Friday, August 24th @ 9:00am
Monday, August 27th @ 1:00pm
Tuesday, August 28th @ 6pm
Mandatory Two-year Training for Experience & New Judges
Tuesday, September 11th @ 9:00am & 1:00pm
Wednesday, September 12th @ 1:00pm & 6:00pm
Thursday, September 13th @ 1:00pm & 6:00pm
Friday, September 14th @ 9:00am & 1:00pm
Saturday, September 15th @ 9:00am
Election Day Registration-VoteSafe Training
Monday, October 8th @ 9:00am, 1:00pm & 6:00pm 
Make-up classes and training for High School Students
Thursday, October 11th @ 6:00p
Friday, October 12th @ 6:00pm
Saturday, October 13th @ 10am
Any experienced judges are more than welcome to attend one of the available Election Day training classes, during any election cycle, please contact the Election Judge Coordinator for availability.